How We Support Our Programs
We collaborate on more than 30+ initiatives in Rice County! We convene like-minded organizations and provide them with support, allowing them to further leverage their resources for programs that benefit youth and families.

We Share Knowledge
With over 30 years of experience and up-to-date information about national youth development trends, initiatives and evidence-based practices, HCI is well-equipped to offer advice and training to organizations that serve and engage youth.

We Make Connections and Convene Meetings for Results
Our deep understanding of the youth service landscape allows us to make meaningful connections with partners and prospective partners. And when meetings take place, we work with hosting organizations to set the agenda, facilitate the meetings, take the minutes and map out the next steps to ensure progress and accountability.

We Write and Report Grants
HCI has an excellent track record of identifying and securing grant funding for youth-based programs. And we've never met a funder that doesn't appreciate our close attention to detail in the reporting process. Since 2005, we have secured more than $2o million in grants from outside the community to benefit local youth efforts.

We Help Track and Evaluate Effectiveness
In collaboration with our program partners, we identify objectives, develop systems to collect meaningful program data, implement evaluations to measure impact, and produce data-driven evaluation reports for stakeholders and funders.

We Build Capacity
By providing infrastructure support – collaborating on administrative services, sharing office space, serving as a fiscal agent and/or staffing programs with HCI employees – we allow like-minded initiatives to steadily grow and focus on their mission-driven programs that benefit youth and families.
We Help Implement Activities
We don't shy away from rolling up our sleeves and getting to work. We will do whatever we can to see that goals are achieved and that youth – and our communities – thrive.

Opportunity Reboot
Supporting high school graduation and career pathways for youth in Northfield and Faribault who are disconnected from education and employment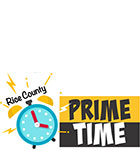 Rice County PRIMEtime
Providing free out-of-school-time and summer enrichment programs for more than 2,000 Rice County youth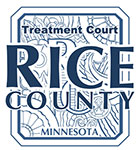 Rice County Treatment Court
Providing an evidence-based alternative court approach for individuals facing prison time related to their substance use issues
Skateboard Coalition
Expanding Northfield's permanent skateboard park to build and strengthen the community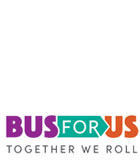 Transportation Co-op
Partnering with the Northfield Area Family YMCA to provide transportation options to local youth-serving programs, helping kids and families get to activities
Learn About HCI
Now that you've seen all the programs we support, learn more about HCI.