The Northfield Racial & Ethnic Equity Collaborative (NREEC)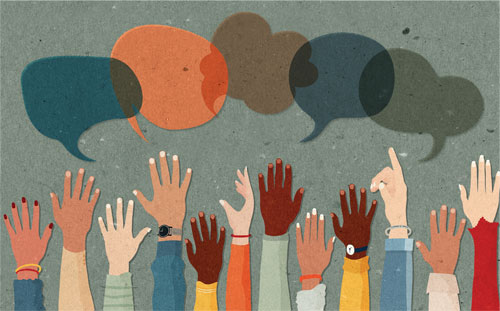 The City of Northfield, like communities across our state and our nation, is changing in many ways. We are becoming a much more racially and ethnically diverse community. Many institutions and workplaces are making Diversity, Equity and Inclusion (DEI) a priority in their planning and in how they do business. It is one thing to say we want to be "welcoming to all," but the actual systems change and behavioral shifts required are much more complex.
The Northfield Racial & Ethnic Equity Collaborative (NREEC) began in February 2021 as a community-led effort around racial equity and inclusion. It strives to help build our shared cultural competence, understand our biases, and carry out the work of systems change to begin shifting policies, practices, resources, and power structures.
The NREEC membership includes the following institutions and organizations: City of Northfield, Northfield Public Schools, Healthy Community Initiative, Northfield Promise, Carleton College, St. Olaf College, Northfield Hospital + Clinics, Rice County, FiftyNorth, Northfield Area Family YMCA, Community Action Center, Dakota Prairie Adult Basic Education, Northfield Area Interfaith Association, Northfield Shares, Rice County Neighbors United, Growing Up Healthy, Northfield Union of Youth, Three Rivers Community Action, Northfield Area Chamber of Commerce & Tourism, Allina Health, and the Minnesota Humanities Center.
DEI TRAINING:
Northfield business owners, managers and employees attended a free customer service training in early August 2022 that focused on diversity, equity and inclusion. The training was based on the results of a city-wide survey conducted by the Northfield Racial & Ethnic Equity Collaborative during spring 2022.
Participants gained insights from the survey results and practiced skills that help create an inclusive and welcoming environment for their workplace or business. Two different trainings were offered, one for business leaders and HR professionals, and one for employees.
The trainings were led by Jim Langemo, chief administrative officer at Hennepin Theatre Trust in Minneapolis. Langemo has been engaged in diversity-related work since 2004 and has facilitated customer service training since the mid-1990s. His training on customer service with a diversity lens is focused on the customer experience, the employee experience, and an organization's bottom line.
The training was sponsored by the City of Northfield, Northfield Hospital + Clinics, Carleton College and Healthy Community Initiative.