Local AmeriCorps Positions for 2022-2023
May 23, 2022
AmeriCorps is the United States' system for people to serve communities across the country — from classrooms to the outdoors to everything in between. In AmeriCorps, you can learn and apply new skills as you give back to your community, state and country through public service. In Rice County, HCI is seeking applicants who love working with children and teens to support them in being successful from cradle to career. There are over 40 youth-focused positions available!
---
Northfield and Faribault AmeriCorps Promise Fellows (over 20 positions available -school year 2022-2023)

Promise Fellows work directly with cohorts of 25-30 6th – 12th grade youth who are at-risk of not succeeding in school. Promise Fellows provide academic support and also connect youth with after school programs, mentors, and community service opportunities. Promise Fellows form significant connections with the youth in their cohort and have the chance to help change their lives. Full-time, part-time, year-long, and half-year positions available. Learn more
Potential Promise Fellow openings include the Arcadia Charter School, Northfield Middle School, Northfield High School, Faribault High School, Northfield Union of Youth/The Key, Northfield Area Learning Center, Northfield Community College Collaborative, Greenvale Park Community School, Faribault Education Center, and Northfield Area Family YMCA. Promise Fellows are matched with a site based on interest, skill-set and proximity to community.
Early Learning Corps (12 Positions Available)
Early Learning Corps members work with students, ages 3-5, in a preschool classroom supporting early literacy skills and experience. No experience? No problem! Early Learning Corps provides comprehensive training in strategies proven to help young learners build the basic skills for becoming readers. Full-time and part-time positions available. Learn more
Potential Early Learning Corps openings include sites in both Faribault and Northfield. Hand in Hand Preschool, Early Ventures Childcare, Head Start Preschool, McKinley Early Childhood Center, Roosevelt Pre-School and Jefferson Pre-School.
Reading & Math Corps (14 Positions Available)

Reading & Math Corps tutors work one-on-one or in small groups with students in grades K-3 and 4-5. No experience? No problem! Reading & Math Corps provides comprehensive training in simple strategies proven to help students build skills to become successful readers and confident mathematicians.  Full-time and part-time positions available. Learn more about Reading Corps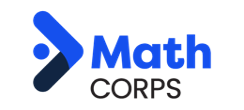 Potential Reading & Math Corps openings include schools in both Faribault and Northfield: Bridgewater Elementary, Spring Creek Elementary, Faribault Middle School, Greenvale Park Elementary, Roosevelt Elementary, Jefferson Elementary. Learn more about Math Corps
Application Instructions
TO APPLY: If you are interested in one or more of the positions, please email a short cover letter, basic resume, and the names/contact information for 3 references (non-family members) to Becky Ford at americorps@healthycommunityinitiative.org.In your cover letter, please specify which position(s) are of interest. A representative will contact you shortly to discuss next steps. Application review begins soon, so apply today!