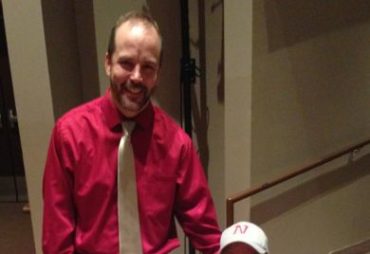 Volunteer Coach Larry Santfner is Making a Difference
December 29, 2014
Longtime Raiders coach and community volunteer Larry Santfner has received the Healthy Community Initiative's "Making a Difference" Award for December. The award celebrates groups and individuals in the community who have a positive influence on Northfield youth. 
Northfield High School football head coach Bubba Sullivan said that during the years Santfner has volunteered with the football program, he has served in many roles, including kicking coach, equipment manager, and weight room attendance monitor.
"However, positively impacting the kids is what he really does for the program," Sullivan said. "Larry is constantly encouraging and rooting for the kids. He also gives them a push when they need it to help motivate them to work harder, whether they are on the field or in the weight room. The kids know that Larry cares about them, and they care about him in return."
Photo: Larry Santfner (right) with Northfield High School football coach Bubba Sullivan. Photo by Erin Bailey.

********************************************
The Healthy Community Initiative and the Northfield News present the Making a Difference Award cooperatively. If you know an individual or group that you would like to nominate for this award, CLICK HERE for nomination guidelines and the easy-to-complete application or find HCI on Facebook.  Applications are accepted on an ongoing basis and are selected by a review team of HCI board members and local youth.