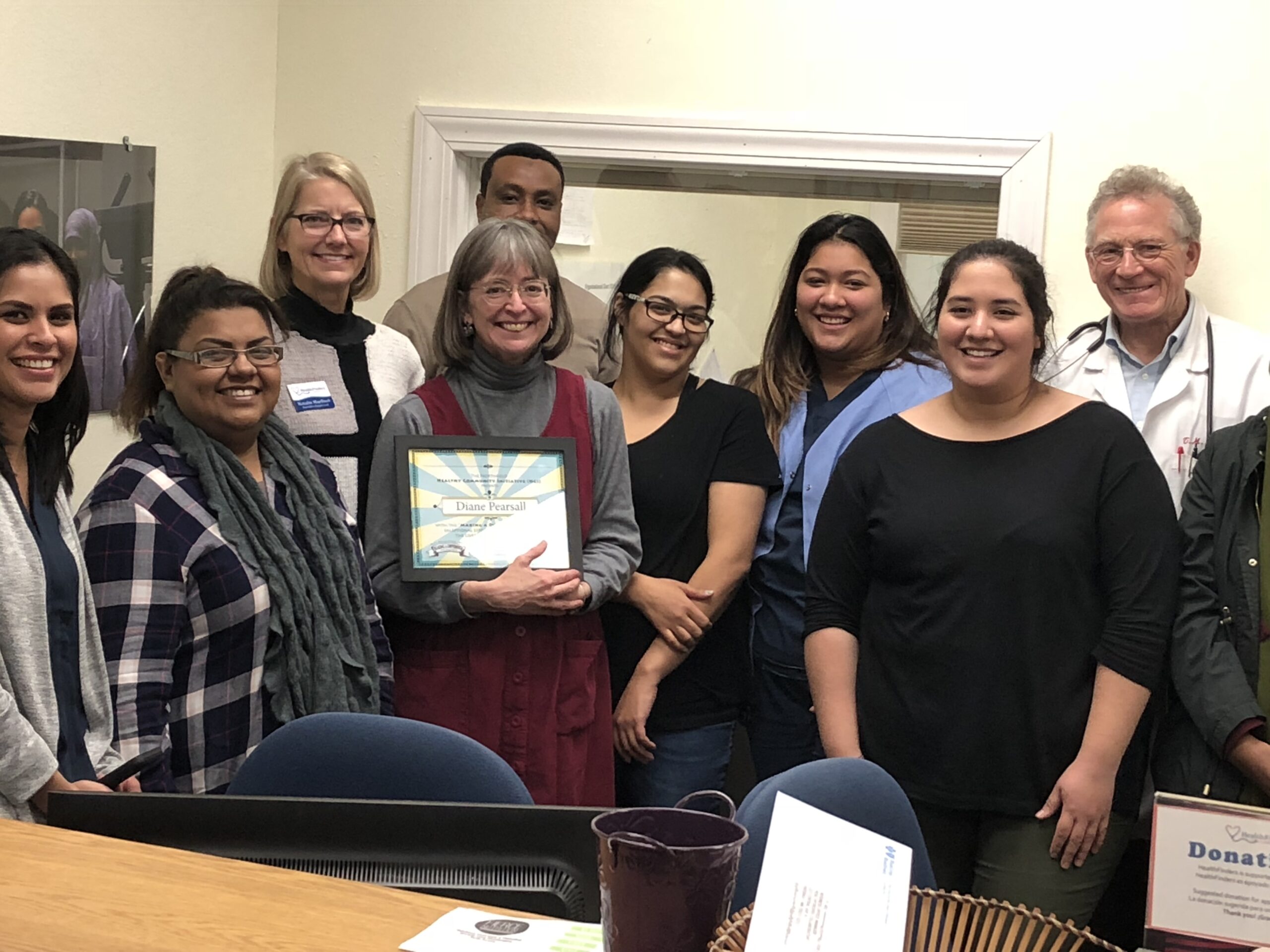 Diane Pearsall is Making A Difference
January 12, 2018
Healthy Community Initiative (HCI) recently recognized HealthFinders volunteer Diane Pearsall with the "Making A Difference" award for investment of her time and her heart into our community. The award is given to community members or organizations that help make Northfield an even better place for young people.
HealthFinders Collaborative — with offices in Northfield and Faribault — offers medical and dental care, along with wellness education, to community members with limited access to such services. Because HealthFinders meets the needs of a diverse population of clients, it relies on volunteers for services such as language interpretation.
A recently retired Carleton Spanish professor, Diane volunteers her time as a HealthFinders volunteer interpreter twice weekly. Diane received numerous nominations for this award. Natalie Marfleet, project lead at HealthFinders, noted, "Diane is our longest-serving, most dependable Spanish interpreter. She stays calm even during stressful patient visits and does her best to ensure patients fully understand what the doctor or nurse has said to them."
Emily Carroll, nurse practitioner at HealthFinders, added that "Diane's consideration and care for our patients – young and old – is outstanding and her generous spirit and good nature lifts everyone's mood even during the busiest clinics."
Diane's dedication to HealthFinders patients and to our community is obvious. "Our patients love how she interacts with them; she is truly a blessing," summed up another nominator.
The Healthy Community Initiative and the Northfield News present the Making a Difference Award cooperatively. If you know an individual or group that you would like to nominate for this award, visit www.healthycommunityinitiative.org for nomination guidelines and the easy-to-complete application, or find HCI on Facebook. Applications are accepted on an ongoing basis and are selected by a review team of HCI board members and local youth.
By Cheryl Strike