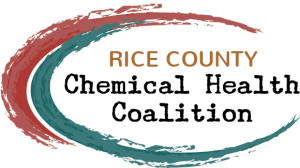 The Rice County Chemical Health Coalition needs your help to find and recognize PREVENTION CHAMPIONS in our community.
September 1, 2016
A Prevention Champion is someone who has helped provide support for a healthier life for young people in our community – someone who helps reduce risk factors for alcohol and drug abuse, someone who supports recovery, or someone who builds assets for our youth and other community members.
They can be our friends, our neighbors, our teachers, our mentors, our business partners, our police officers, our health professionals or community members. Please help us recognize and encourage these community leaders by nominating them for a Prevention Champion Award. They will receive the recognition and encouragement they deserve, and others will be inspired by their story.
Nominating a Prevention Champion is simple and takes just a few moments.
Send a copy to the address or email contact at the bottom of the nomination form by September 15, 2016.
Please take just a few moments to help us recognize these leaders who make our community richer and safer for our children.
If you have any questions about the nominations, please email Kathy Sandberg atksandberg@ricecountychc.com or Zach Pruitt at info@healthycommunityinitiative.org. To learn more, visit www.ricecountychc.org.