Congratulations Fall 2015 YouthBank Grant Recipients!
December 17, 2015
Through support from Youthprise and a number of community partners, Northfield is fortunate to be one of the first seven chapters of YouthBank in the United States.  YouthBank is youth-led philanthropy.  Youth identify needs in their community, establish a request for proposal, and fund youth-led projects designed to meet that need.
Congrats to the following Fall 2015 Grant Recipients!  Learn more about these five amazing youth-led projects…
NORTHFIELD AREA LEARNING CENTER –
FOOD RECOVERY AND COOKIE PROGRAM
This project was a proposal made by three students at the Area Learning Center (ALC). The ALC currently operates a food recovery program that repurposes leftover food from Carleton and St. Olaf for 48 ALC students. This group noticed that food was being wasted because their current refrigerator was partially broken and they were unable to store anything in the freezer. In addition; the cookie program run by the ALC business class, which raises money for local non-profits, was unable to expand due to limited storage capacity for their dough. The YouthBank team was excited by this project because it will make sure recovered food is stored properly and remains available, it will help expand a project that the ALC runs that helps other nonprofits, and it is a one-time grant that will have a long-term impact. Fiscal Agent: Northfield Public School District 
CANNON RIVER OFFROAD CYCLING AND TRAILS –
PORTABLE PUMP TRACK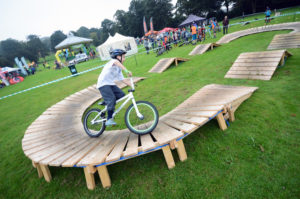 A project that fits into the Healthy Living theme of this year's grant cycle is the Cannon River Offroad Cycling and Trails (CROCT) Portable Pump Track. A Pump Track is a raised oval track that is used to emulate trail riding. This group of three high school students wrote a grant to garner support in helping to purchase a portable track that could be moved between local schools and parks, thus providing many youth in the community the opportunity to participate in this new and unique sport.   Currently the nearest Pump Track is in Eagan and when the youth that wrote the grant visited this project, they knew that Northfield youth would love having a Track in their community. The YouthBank team was interested in funding this project because it will be free to the entire community, they have plans to set up in various neighborhoods throughout the city making it accessible to everyone and it is a new healthy source of entertainment. Fiscal Agent: Cannon River Offroad Cycling and Trails
FILM CLUB
This project is an idea generated by three Arcadia students who are passionate about the creative possibilities in filmmaking. In partnership with the Northfield Public Library this group will host a filmmaking club open to anyone in grades 6-12. This club will help create an environment for students to learn filmmaking processes, work collaboratively together and present their films to a group of like-minded individuals for feedback. The Northfield YouthBank grant will help purchase filmmaking equipment opening up a free outlet to an expensive hobby. The YouthBank team wanted to fund this project because it was sustainable, it opens up a great partnership with the Northfield Public Library and possibly the colleges, and the group that applied was very passionate and organized. Fiscal Agent: Northfield Public Library
TACKLING OBSTACLES RAISING COLLEGE HOPES –
EXTRA-CURRICULAR ACTIVITY SCHOLARSHIP FUND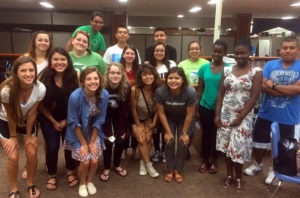 This proposal was submitted by the TORCH Youth Advisory Board. Prom, yearbook memories, school events, summer camps and school sports activities are an important part of high school and every student should have a chance to enjoy that. In addition Driver's Education and Behind the Wheel training are necessary to get your driver's license before age 18. There are many youth in our community whose families are unable to afford the fees associated with these programs. Although there are scholarship funds available, many have restrictions as to how many times you can access them, the TORCH Youth Advisory Board is interested in expanding the resources available. The YouthBank team was excited to fund this project because of the direct and significant impact it will have on those that will receive scholarships, the impact it will have on decreasing socioeconomic barriers within school and the fact that the program will be run by the TORCH Youth Advisory Board. Fiscal Agent: Northfield Public School District
VIKING TERRACE PARK PROJECT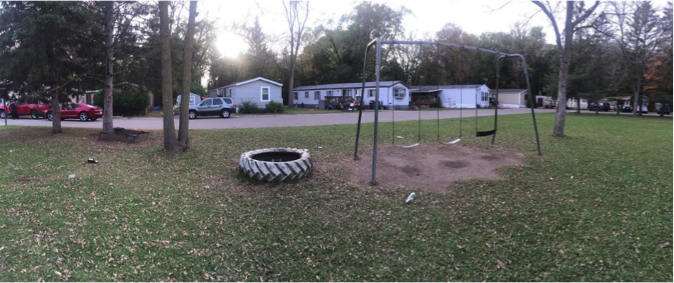 This project is being led by four freshmen at the Northfield High School. With a desire to make the Viking Terrace mobile home neighborhood a safer place for children, teenagers and families to play and gather; this group put forward a proposal for re-building and significantly improving three parks in that area. The current parks are run-down and out-of-date and this has led to children not playing outside or playing in the street. With updated parks that include picnic tables and grills for community wide get-togethers, this group believes that Viking Terrace will be a healthier neighborhood for all children to live in. The YouthBank team was chose to fund this project for a multitude of reasons, but primarily they believed that it fulfills a demonstrated need, that it helps make the community more equitable and they were inspired by the group that was proposing it. Fiscal Agent: Healthfinders Collaborative
Thank you to our sponsors!
Read what YouthBank funded last spring.
Check back in the Spring of 2016 to learn how you can apply for a YouthBank grant.
QUESTIONS? Send an email to youthbanknorthfield@gmail.com.