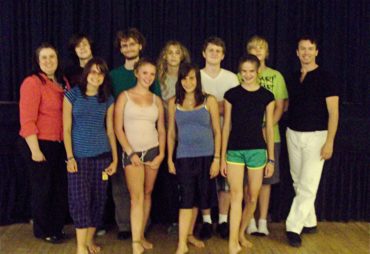 Leisa Irwin is August 2010 "Making a Difference" award winner
August 21, 2010
Leisa Irwin is the August 2010 recipient of HCI's "Making a Difference" award.  The award celebrates those groups and individuals in the community who have a positive influence on Northfield youth.
Irwin organized the Northfield Ballroom Dance Club last fall out of a desire to teach her own sons an activity she enjoyed.  Interest by other students and community members grew, and the club now offers lessons three times a week during the school year, and twice in the summer, from dance instructors who come to Northfield from the Twin Cities.  The club is open to adults and youth.
The student who nominated Irwin noted that Irwin has not only organized the classes, she's also paid transportation, instruction and competition entry fees for youth who couldn't otherwise afford to participate.
Irwin said dance was her favorite extracurricular activity when she was a student, and she's found it rewarding to help others benefit from the experience.
"These are kids who are looking for a way to get involved in something; the fact that it's dance is wonderful," Irwin said.  "To see them step into these roles and flourish is really exciting."
************
To learn more about the "Making a Difference" award or to nominate an individual or group, click HERE.