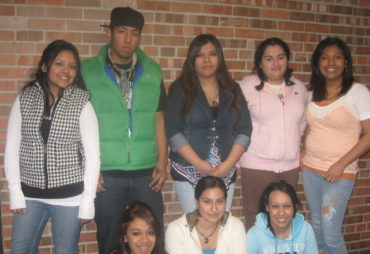 Northfield High School ESL Students are Making a Difference
May 18, 2009
A group of Northfield High School ESL students are the January 2009 recipient of the Healthy Community Initiative "Making a Difference Award".
The students were nominated for their efforts to organize an informational Latino gang forum in November 2008. Along with the planning and promotion of the community event, the students encouraged fellow students as well as Latino families in the community to attend. It was held at the Northfield High School Auditorium.
The dedicated group met weekly to plan the event and were key speakers at the event which more than 175 adults and students attended.