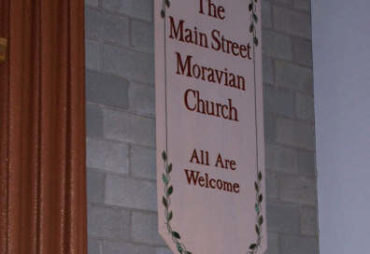 Main Street Moravian Church is Making a Difference
May 18, 2008
The Northfield Main Street Moravian Church is the December 2008 recipient of the Healthy Community Initiative "Making a Difference Award".
The congregation was nominated for organizing and hosting a town hall forum to address heroin and opiate use in Northfield. Amy Gohdes-Luhman, pastor of theMain Street Moravian Church, was instrumental in collaborating with other community groups to plan and publicize the forum.
The Main Street Moravian Church and Pastor Amy were acknowledged by the Mayor's Task Force on Youth Drug and Alcohol Use for providing an opportunity for the community to hear important information and help create a better understanding and open discussion of a difficult issue.