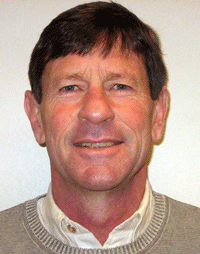 Jim Christensen is Making a Difference
May 18, 2008
Northfield resident Jim Christensen is the January/February 2008 recipient of the Healthy Community Initiative's "Making a Difference Award." The award celebrates those groups and individuals in the community who have a positive influence on Northfield youth.
Jim has been a mentor for the Connected Kids mentoring program since 2005. He embodies the true spirit of mentoring — the willingness to give of himself, expecting nothing in return.
He understands that when you first show respect to kids, it is very often returned. Even with an active schedule as a local business owner, college assistant athletic coach and involved community member, Jim has no problem finding time to spend with his young mentee. He will be the first to acknowledge that he gains as much from mentoring as he gives.