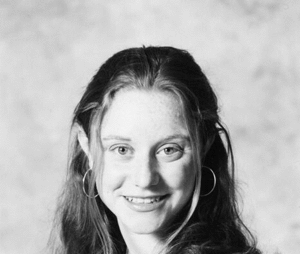 Carey Tinkelenberg is Making a Difference
May 18, 2008
Carey Tinkelenberg is the June 2008 recipient of the Healthy Community Initiative's "Making a Difference Award." The award celebrates those groups and individuals in the community who have a positive influence on Northfield youth.
Tinkelenberg is the founder, executive director, and head coach of the Northfield Skating School. A Carleton College alumna, Tinkelenberg saw the need for a skating program in Northfield and opened the skating school in 2005. Participants range in age from 4 years old to adult.
Along with her commitment to the skating school, Tinkelenberg collaborates with the Girls Scouts, Northfield Dance Academy, and Shattuck St. Mary Skating Academy to offer additional youth programming. She is a board member of Northfield IceNow and a member of the NorthfieldYouth Sports Collaborative.
"Carey has the unique talent of building the children's self-esteem and getting the most out of them," said a parent who nominated Carey. "Her love of the sport truly shows through her patience and dedication to help each student learn. We are lucky to have people like Carey to work with our youth! "