Northfield Racial & Ethnic Equity Collaborative (NREEC)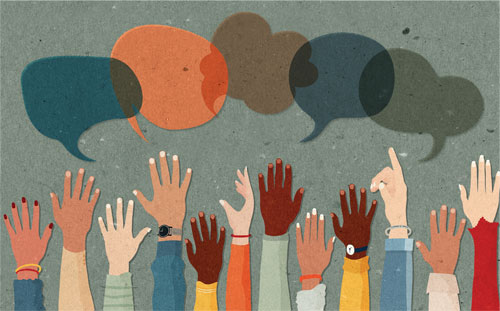 The City of Northfield, like communities across our state and our nation, is changing in many ways. We are becoming a much more racially and ethnically diverse community. Many institutions and workplaces are making Diversity, Equity and Inclusion (DEI) a priority in their planning and in how they do business. It is one thing to say we want to be "welcoming to all," but the actual systems change and behavioral shifts required are much more complex.
The Northfield Racial & Ethnic Equity Collaborative (NREEC) began in February 2021 as a community-led effort around racial equity and inclusion. It strives to help build our shared cultural competence, understand our biases, and carry out the work of systems change to begin shifting policies, practices, resources, and power structures.
The NREEC membership, as of October 2021, includes the following institutions and organizations: City of Northfield, Northfield Public Schools, Healthy Community Initiative, Carleton College, St. Olaf College, Northfield Hospital + Clinics, Rice County, FiftyNorth, Northfield Area Family YMCA, Community Action Center, Dakota Prairie Adult Basic Education, Northfield Area Interfaith Association, Northfield Shares, Rice County Neighbors United, Growing Up Healthy, Northfield Union of Youth, Three Rivers Community Action, Northfield Area Chamber of Commerce & Tourism, Allina Health, and the Minnesota Humanities Center.