investing in youth verbiage during covid-SAVE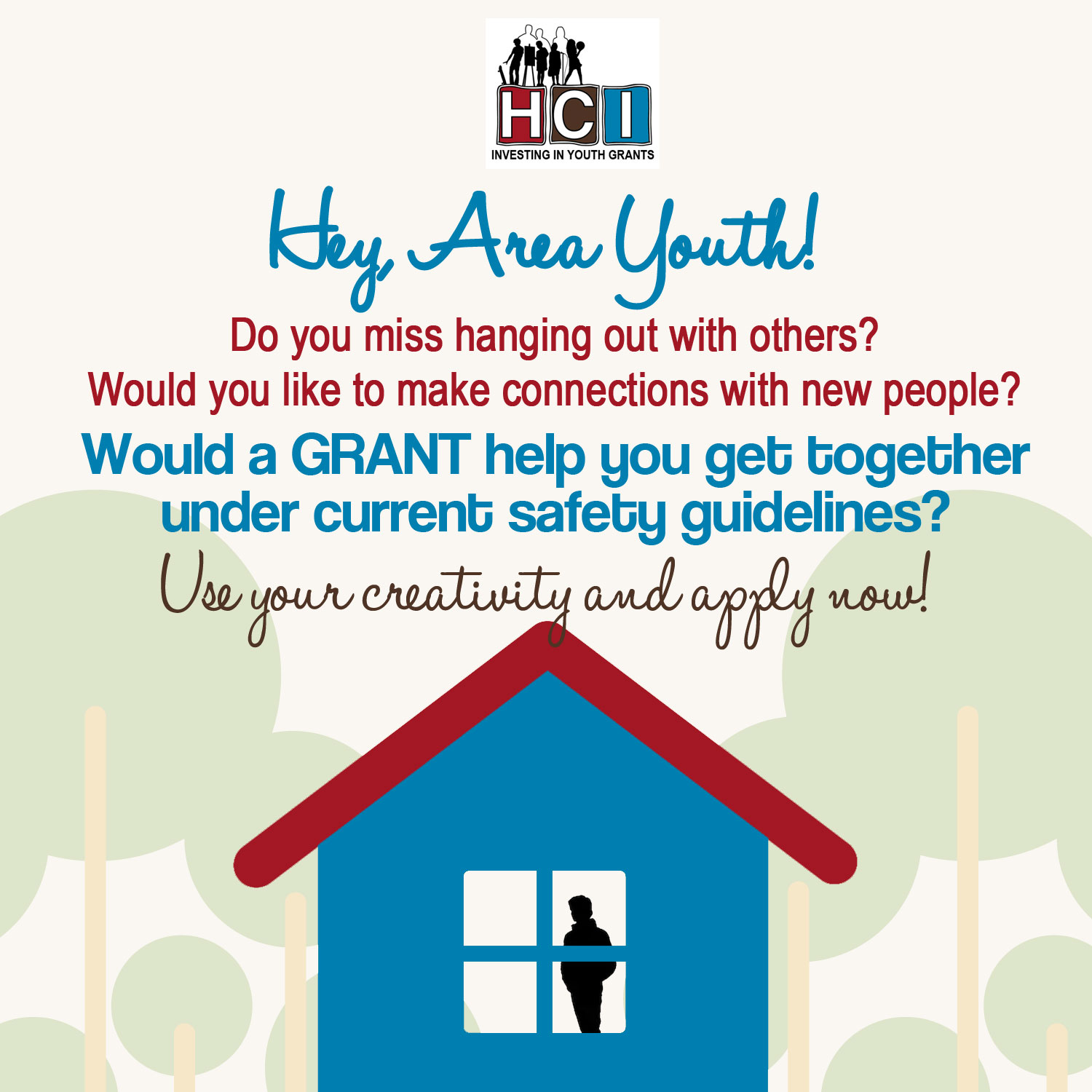 Investing in Youth Grants
We recognize that it is difficult to be apart from peers. Do you have an idea to connect with other youth virtually or for positive activities during this time of physical distancing? Let's make it happen!
HCI wants to support your ideas for positive social activities, events or projects.
Faribault and Northfield area youth (and adults) are encouraged to apply for an HCI Investing in Youth grant to support creative projects or healthy activities that connect a broad range of youth during the COVID-19 pandemic.
Examples of already funded projects include a four-session drawing workshop for middle and high school students via Zoom; an intergenerational Zoom Bingo event; and a jump rope club (and free jump ropes) for elementary students, taught by high school students via YouTube. Grants of up to $300 are available (Note: prizes and expensive equipment will not be funded.)
The grant application form is short, and so is the turn-around time. Your idea could receive funding of up to $300 within a couple of days or so.
If you have questions or need help, contact Amy Lunderby, HCI Investing in Youth Grants Coordinator, at amy@healthycommunityinitiative.org.
Apply for Grant
Note: you do not need to be part of a formal group to apply.