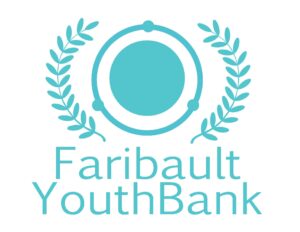 For Youth, By Youth
YouthBank is an innovative youth philanthropy program which was started in Northern Ireland 20+ years ago. Northfield YouthBank has been running for eight years and Faribault is just starting its fourth year!
A team of trained youth grant-makers will be awarding funds to youth-led projects that will improve the quality of life for youth in Faribault.
How does YouthBank help youth?
On top of funding valuable community projects, Faribault YouthBank helps young people develop essential life skills and prepares them for future careers. Members of the granting committee are responsible for engaging in community research, fundraising, promoting grant opportunities, reviewing requests for funding and engaging in the decision making process, working alongside young people in promoting their work, writing reports and engaging with grant recipients to learn what worked well.
CLICK HERE TO JOIN YOUTH BANK!
---
Apply for a YouthBank Grant!

Stay tuned for our 2023-2024 grant theme.
Thanks for your interest in applying for a grant! Our application window is currently closed, but check back for a new application round. We look forward to hearing about your project!
---
Our Impact
To learn more about the impact YouthBank has had here in Faribault and why you would want to join the team to help us continue this work, take a look through the grants we have given out in the past.
See All Funded Grants