HCI 30th Anniversary Celebration
Thank you to the 150+ guests who attended HCI's 30th Anniversary Celebration this morning! We had so much fun connecting with friends and honoring the many community members and leaders who have been instrumental to HCI's success.
It's not too late to help us meet StriveTogether's Match Challenge. Gifts of any size will help sustain our programs to serve more kids, youth, and families in our community. Thank you for your kind consideration. You can make your donation here.
And to those who have already donated – your generosity has helped us make huge strides toward meeting the match challenge. We are grateful.
We wish you a delightful spring season!
HCI's annual fundraiser and 30th Anniversary Celebration was held at Sechler Park on April 7, 2022
Guests were able to participate without leaving their vehicles, which came in handy since winter returned that morning!
Everyone enjoyed free Caribou coffee and scones from Martha's Eats & Treats.
Help us meet our 2022 Match Challenge
StriveTogether supports a national nonprofit network of nearly 70 community partnerships working to ensure that every child succeeds from cradle to career, regardless of race, income or zip code. StriveTogether helps communities identify and spread what works.
HCI currently has a three-year commitment from StriveTogether. By the end of year three, we must demonstrate how HCI as a backbone organization is stronger – in other words, how HCI has grown a stronger local base of support to sustain our 30+ youth-serving programs.
StriveTogether has committed a $100,000 gift that must be matched dollar-for-dollar by local donors in 2022.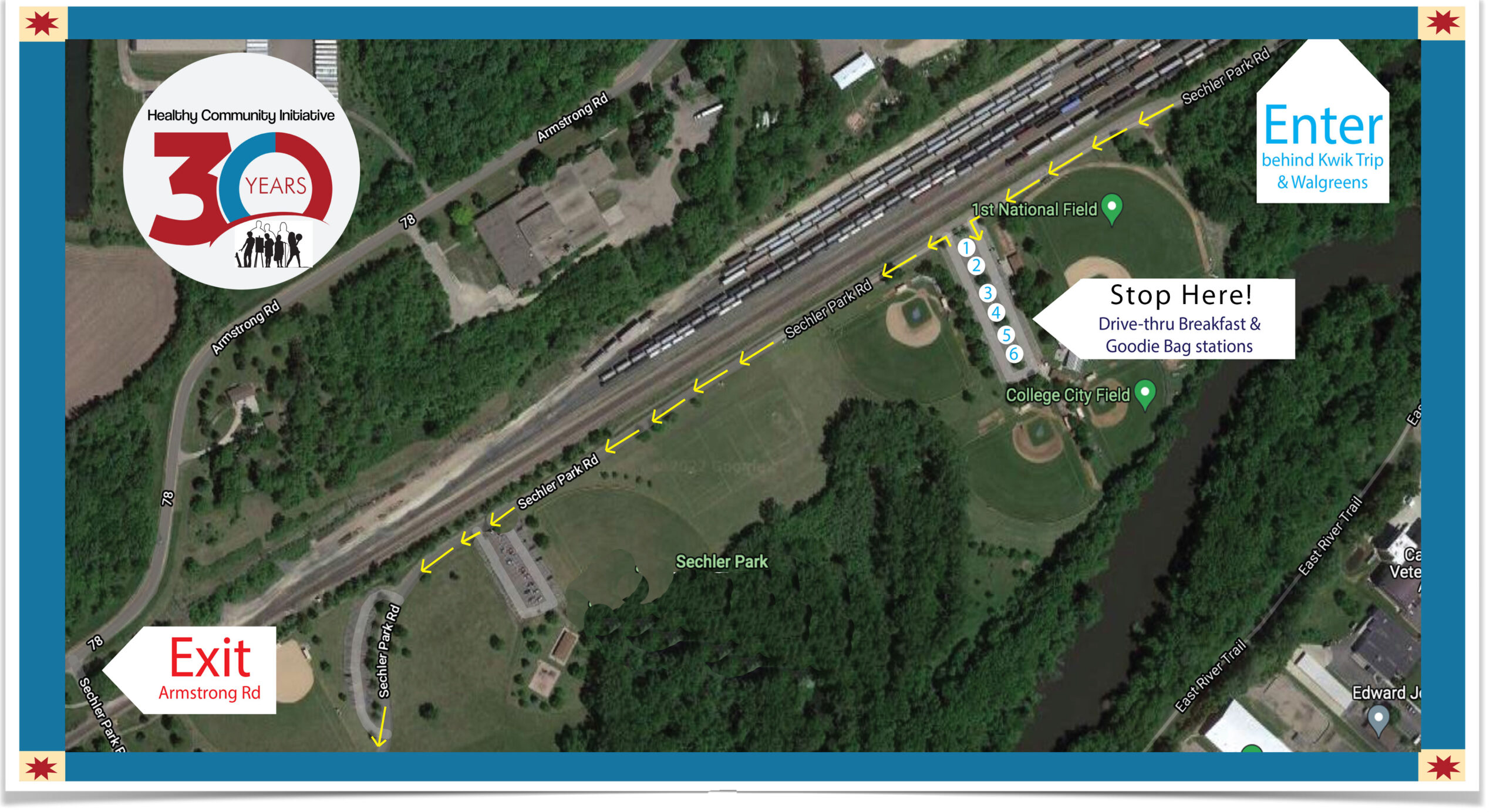 ---
Learn how HCI impacts the lives of youth in our communities
---
Thank you to our 2022 Silver Business Champion!
---
Thank you to our 2022 Bronze Business Champions!
---
Thank you to our Founding Partners!
---
Thank you to our Local Sustaining Partners!