HCI names Sandy Malecha as Interim Executive Director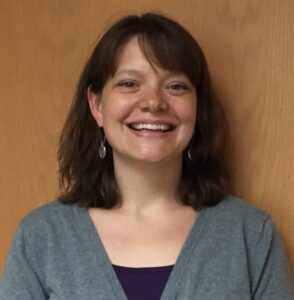 June 12, 2022
Sandy Malecha has been appointed Interim Executive Director of Healthy Community Initiative by HCI's board. Sandy will lead HCI into the 2022-23 school year. Sandy will work closely with Senior Director Jodi Lundell and Administrative Director Amy Lunderby and the full HCI team to support the continuity of HCI operations and its continued growth and impact within the community. Zach Pruitt, who is departing HCI after 17 years as Executive Director, will help facilitate the transition.
Sandy joined HCI in 2014. She has been a Senior Director since 2017, supporting:
Fund Development
Personnel and HR management, including training and supervision of employees and interns
Collective impact work across Rice County, especially early childhood initiatives
Co-management of Growing Up Healthy and Early Childhood Navigators
Sandy convenes countywide partners and co-facilitates collective action work in Northfield and Faribault, managing communication with key stakeholders from more than 30 agencies and organizations across Rice County and in the Twin Cities to support awareness and understanding of goal alignment efforts locally, regionally and at the state.
Sandy holds a Master's Degree in Human Resources & Industrial Relations from Carlson School of Management. She holds a Bachelor's Degree in Hispanic Studies & Family Studies from St. Olaf College.
This transition plan gives the search committee time to plan and shape the Executive Director role as HCI evolves, a key step for the organization that has grown 25-fold under Zach Pruitt. The search committee will affirm HCI's values and assess current staffing structure to frame up the role of Executive Director and the leadership team, with the organization's future front-of-mind.
"We are not replacing Zach; we are hiring for HCI's future," says Kris Estenson, longtime HCI board member who is chairing the search committee.
Nominations for future Executive Director candidates and other inquiries from individuals interested in learning more about the search process can be directed to executivecommittee@healthycommunityinitiative.org.
Search committee members:
Kris Estenson (search committee chair) – community volunteer; Associate Director Emeritus, Piper Center for Vocation and Career, St. Olaf College
Keith Argabright (HCI board co-chair) – EVP/Chief Banking Officer, Minnwest Bank
Amira Haileab (HCI board co-chair) – 2022 graduate, Northfield High School
Ellen Iverson (incoming HCI board co-chair) – Director of the Science Education Resource Center, Carleton College
Katlyn Katra (incoming HCI board co-chair) – rising Senior, Faribault High School
Linda Thornton (HCI board treasurer) – Comptroller, Carleton College
Erin Bailey (HCI Executive Committee) – Director, Northfield Public Schools Community Education
Connie Nelson (HCI Personnel committee) – Retired Teacher, Minnesota Reading Corps Coach
Betsy Spethmann (HCI Executive Committee) – Director of Communications, Northfield Hospital + Clinics
---
HCI Executive Director Zach Pruitt steps down after 17 years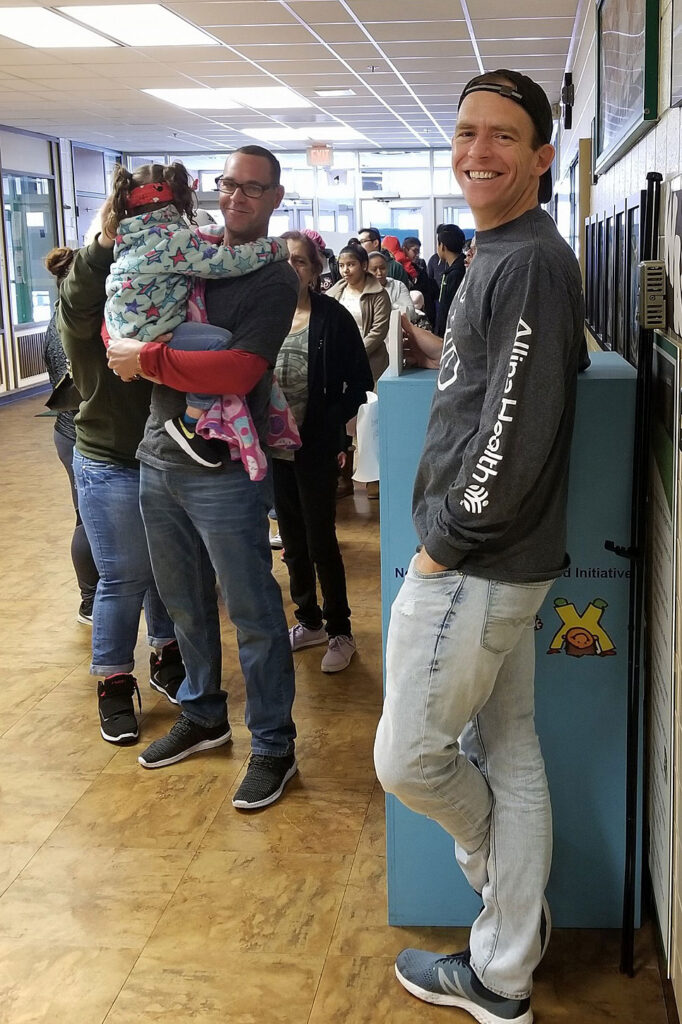 June 1, 2022
Every teen (and parent) knows that big changes happen in 17 years. HCI has a big change to share: Executive Director Zach Pruitt has decided to step away after 17 years leading HCI.
"Being HCI's Executive Director has been one of the great joys of my life," Zach says. "I am incredibly proud of the organization that we all have built together and the impact that HCI's work has on the community."
HCI is in a strong position to manage this transition, with a dedicated staff of 41, a skilled leadership team, strong partnerships, and solid financials. "It's because of this that I feel especially confident that the time is right to hand the baton to the next Executive Director," Zach says.
HCI is aiming for a smooth transition timed to the start of the school year. The executive committee of HCI's board is setting a search plan now. Zach intends to stay with HCI into the transition to help make it as seamless as possible and ensure that HCI and the next director are positioned for success.
No other changes in staffing are expected.
Under Zach's leadership, HCI has:
Grown from a $125,000 organization in 2005 to a $3.2 million organization today
Expanded to serve all of Rice County
Built a staff of 41, up from two in 2005
Brought to the community over $20 million in grants for youth- and family-serving initiatives
Launched Northfield Promise, one of nearly 70 cradle-to-career initiatives across the U.S. Northfield Promise's 10 benchmarks include kindergarten readiness, high school graduation, and career pathways. It's the first program in Minnesota to earn national recognition as a "Proof Point Community"
"Zach exemplifies servant leadership at its best, and his contributions to HCI and our communities have been substantial," says Keith Argabright, HCI board co-chair. "Zach has built a great, collaborative team – staff and partners. He has secured a solid financial position for HCI. We all owe him many thanks."
"Working alongside Zach this year has taught me what true leadership and dedication looks like," says Amira Haileab, HCI board co-chair and Northfield High School graduate of 2022. "Zach's devotion to HCI has made the organization and the community so much stronger."
Want to share your thanks, too? Drop a note to HCI at 1651 Jefferson Parkway, Northfield MN 55057.